Winner of 'TOI Write India Season 3'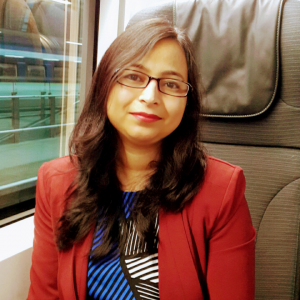 -Jyoti Jha
Hello! I am a creative writer with a demonstrated history of working in the human resources industry.
An MBA by qualification, and having worked with companies like Syngenta, Whirlpool, and Infosys in the HR domain in the past, I made a conscious choice of taking a break from my career and traveling places with my family while I cherished raising my child.
All these years I engrossed myself in reading numerous books, both at home and in the quiet libraries. While reading was enriching, I realized, writing makes me feel liberated.
A moment of contemplation, and a decade later; my passion for expressing through words, an observational nature, and intensive listening skills, motivated me to embark on my way towards a second inning.
I am currently working in the field of Creative and Content Writing.
Nominated 'Author of the year' in the Litfest2020, for my book 'Around The World Through My Lens', and nominated 'Reviewer of the year 2020' by The Literary Mirror, many of my posts like 'Recycling- A contemporary scope of eco-architecture', 'Indian Startups- All doom and Gloom' have been featured and published.
I am also a proud contributing author in the unique Anthology 'The Woman That I Am'.
A globe-trotter, and an avid reader, I like tussling with words . I welcome you to take a plunge into my favorite genre as I review movies, books…. explore my writing, and share my journey of becoming a Writer, Blogger, and Author.
Thanks for stopping by!