As Marvel says "Part of the Journey…is the End"; Avengers Endgame is not a movie but a journey that culminates an era of Marvel Avengers' creation! Hence one cannot review it…one can only reflect on it.
There was a paramount of expectations and cliffhangers created by the events in the prequel movie, Avengers- Infinity War; and Endgame only seems to have an anticlimactic effect on all those factors. The grandeur of mighty Thanos from Infinity War is quickly devoured in Endgame. The splendor of Captain Marvel to have emerged the real hero of Avengers (From Captain Marvel) has been somewhat diminished in this movie, however, the character still plays an important role. The palpable sense of loss dawned upon by the deaths of beloved Ironman, favorite black widow, and the retiring of Chris Evans as adored Captain America, are heart-wrenching and create a void. The ever competent and charming Thor, portrayed in a clumsy persona, is although endearing and funny, but manages to leave a tinge of disappointment.
Despite the above aspects, Endgame is phenomenally entertaining and is quite a masterpiece. It has a plethora of sequences to offer to the audience. It is an emotional journey of all the superheroes through their individual storylines, the unanswered questions from their pasts and an amalgamation and aligning of their personal stakes with that of the planetary risks. The movie is about friendships, family, individual struggles in life, dealing with tragedies, overcoming personal challenges and much more.
The first half of the movie progresses slowly, treading through various emotions, but in the latter half, it manages to create a perfect balance of profuse emotions, overpowering actions, and some comic relief.  The action sequences are astonishing, especially the Avengers Compound Battle scene when 'Avengers Assemble' one last time to save their planet and the existence of humanity. Here we can see every marvel character from all the movies of Marvel so far; united and standing against the cosmic evil. The scene is stupefying, and steers applaud from an overwhelmed audience.
Avengers Endgame may not be the best or a flawless superhero feature, but it sure is a journey of all the superheroes and their stories developing into the most satisfying conclusions ever. It is a perfect send-off to our favorite heroes and a tribute and adieu to the creative leader of Marvel Universe, Stan Lee.
These avengers will live on their legacy within our hearts through this epic finale, as we await the next phase of this wonderful journey ahead. To many more spectacles of MCU!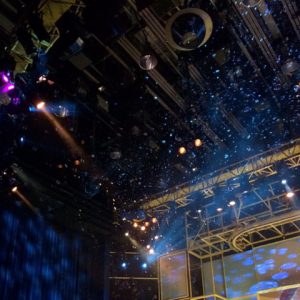 #AvengersEndgame #EndgameMovieReview #AvengersEndgameMovieReview #MyViewsandReviews