Some fabulous reviews are in for my eBook and I can't stop boasting about them.
Chinmayee Sahu, an author, an MBA, and a government employee from Odisha who weaves stories through her emotions, says "The author has created a dreamland with each chapter that the readers are sure to make it come true, once when the normalcy sets in… A book that I adored and strongly recommend"
Visit here to read her riveting review and my interview.
Sushmita Malakar, A proud Indian, keen learner, and a passionate traveler, Sushmita has been associated with the corporate giants in the 'data science' domain. She has been blogging on her website for a decade now wherein she writes about various topics. She says "the book is well articulated and informative at the same time, and "Picking this book up during the present COVID19 situation is the best decision ever". You can read her feedback here.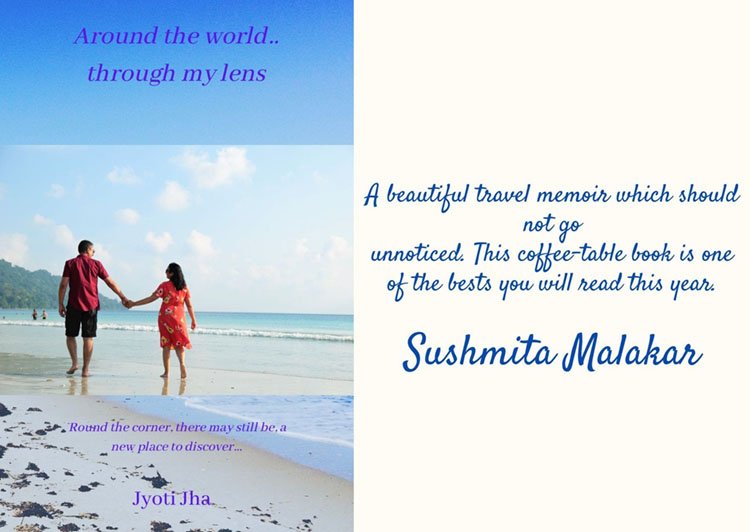 Payel Dutta is a full-time professional and a solo-traveler who draws satisfaction and quietude from her passion for traveling and treasures her travel memories through her Travel blogs! She thinks "such books are always recommended to people who appreciate thoughtful and organized information shared impartially and precisely", and she also cheerfully shares that my book made her 'tad jealous'😊 . You can read her thoughts here.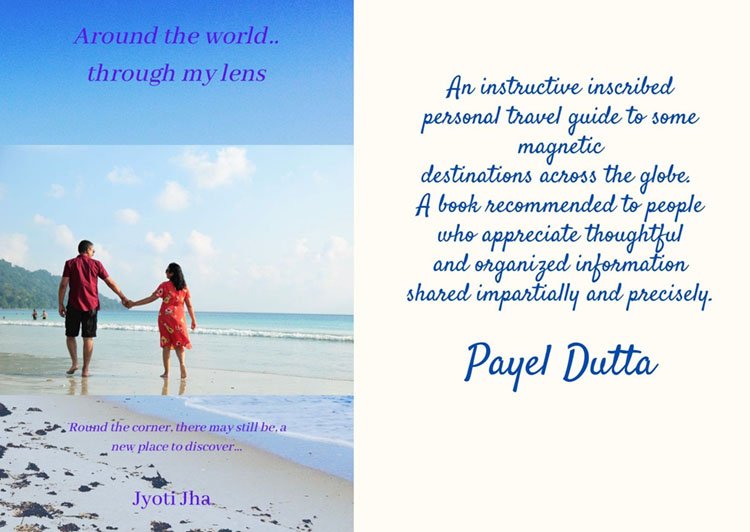 Abha Mondal thinks "This book will really inspire you to travel the world and make wonderful memories with your loved ones". She enjoyed reading the book and recommends it to all. An IT Professional, a mom, and a travel enthusiast, Abha Mondal loves to blog on her website. Her review of my eBook is here.
Bhaswar Mukherjee is an industry expert with extensive experience in the Banking Domain, an entrepreneur, and an author whose stories and books are throughout winners; he enjoyed my book and thinks that the book is a carefully curated list of some interesting places across the globe.
Tanima Das Mitra, an author from Kolkata and TOI Write India Contest winner, she writes for various magazines. Tanima thinks my eBook is "A fantastic collection of vibrant stories from around the world sure to put a smile on your lips".
Monica Malshe is an MBA graduate and resides in the USA. She was awestruck by my eBook and felt connected to it.
Sonia Dogra is a former Teacher and a Reporter. Currently working as a Freelance Proofreader, she blogs at "A Hundred Quills" and also writes for several online portals. Her poems and writings have been published by literary brands. "Around the World…through my lens is an apt book for you that tours the shores of the west and the rising sun of the east with absolute ease", she says. Read her thoughts on the book here.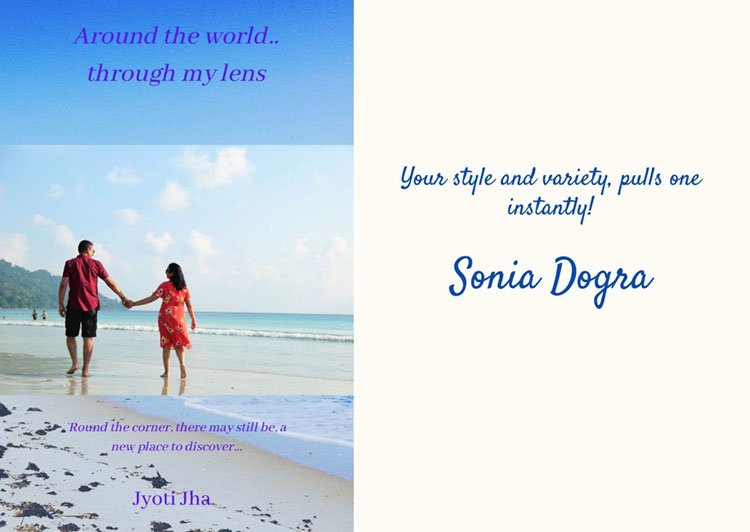 Born and Brought-up in the Gulf with parental roots in Goa and Mangalore, Cindy D'Silva is a full-time working woman and a doting mom. She loves to travel, and writing and Blogging are her forte. She says, "During these testing times, this book gave me something to look forward to once things get better"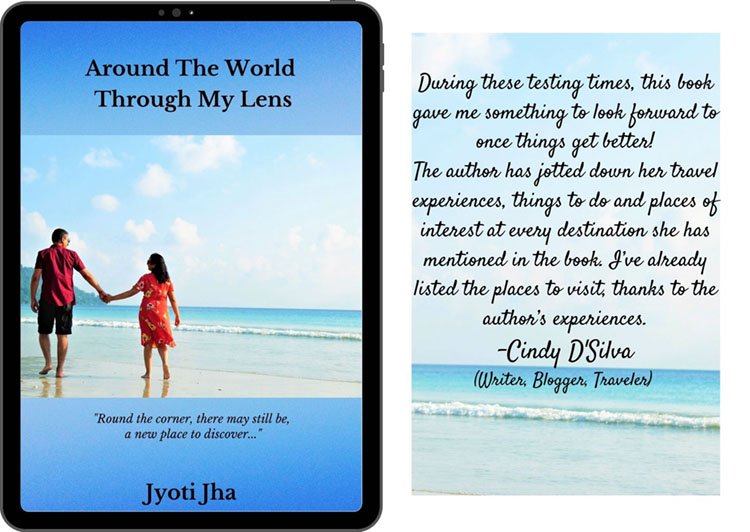 Some more kind words pouring in!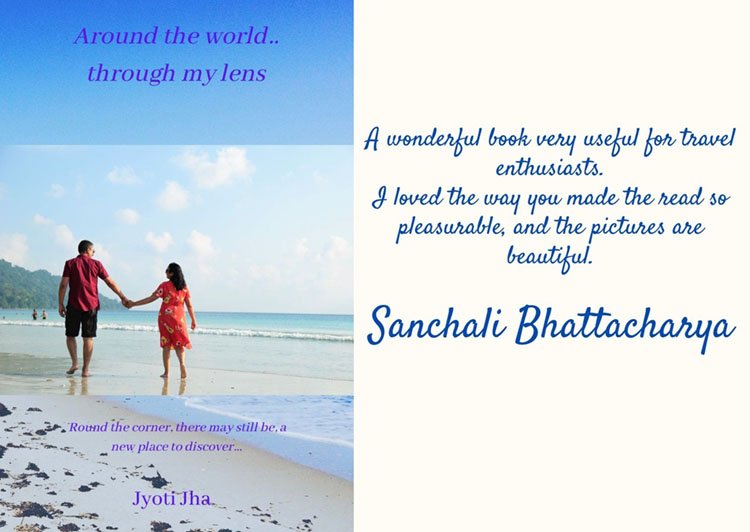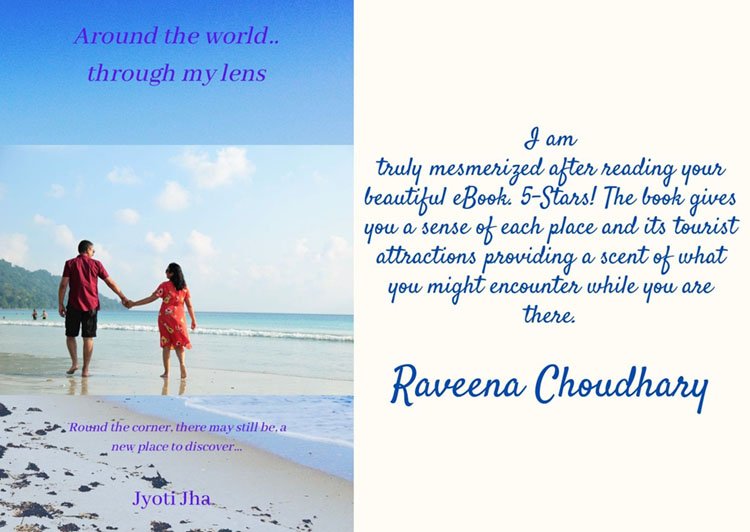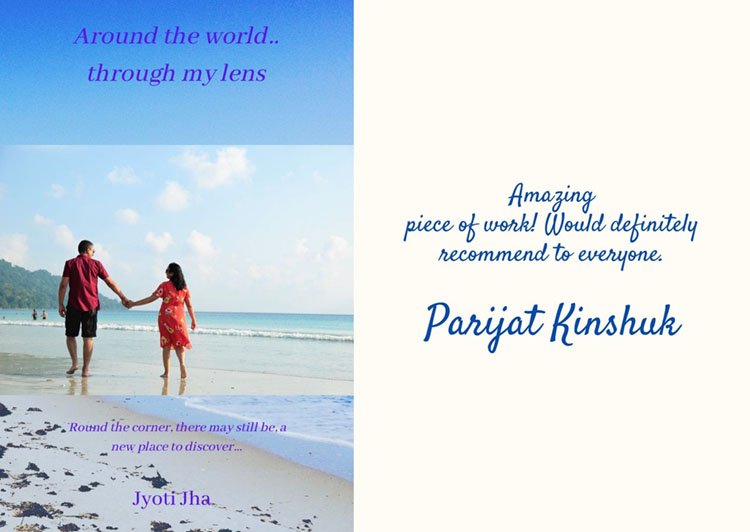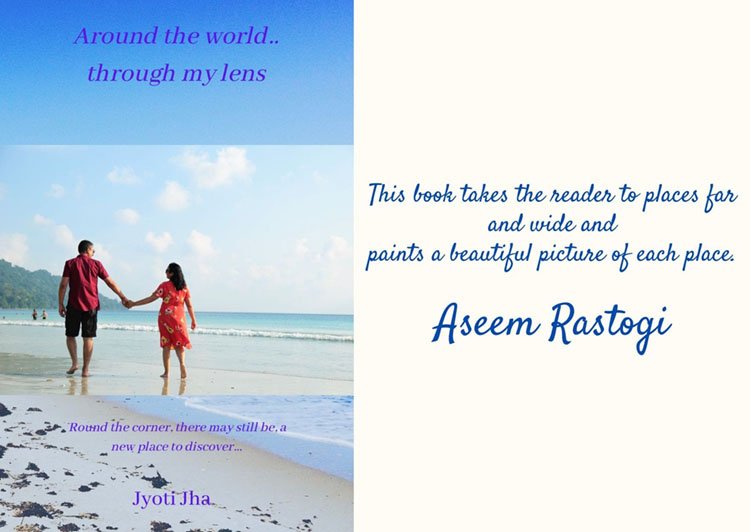 Grab a copy of an updated and all-new edition of Around The World Through My Lens on Amazon!
#BlogchatterEbook #Travelogue #TravelDiaries