"Failure is only an opportunity to begin again…and this time more intelligently''. While everyone prepares for success and its celebration, no one attempts to present a recipe for handling failures. A much relevant topic in every walk of life, 'Chhichhore' portrays this in a heartwarming manner.
Aniruddh (Sushant Singh Rajput) is devastated at witnessing his son Raghav, battle between life and death after a suicide attempt because he failed to make it to the engineering entrance exam. Along with his estranged wife Maya (Shraddha Kapoor), he teams up with his college buddies and tries to spear in his son, the desire to live and fight. How they journey through memory lanes and whether they succeed, to know this one must watch the movie.
The heavy-hearted beginning leaves the audience dysphoric and just when an utter sadness starts to sink in, the story changes gear and switches to bouts of joy and laughter.
College is an indispensable part of the development of individuals, where we not only attain personal growth and professional skills but, in the process, we also create memories and strong bonds with friends and relive those memories forever. The latter part of a college education is hilariously presented in the picture. A group of six losers and how they redefine success and failure is praiseworthy. Although it is evident who the protagonist is, there is an equal portrayal of all the characters. Every person is quirky, funny, realistic and complementing each other.
The story moves evenly interweaving past and present, making smooth transitions between the two, threading different emotions, humor and life-lessons. Sushant Singh Rajput sparkles in his hostel scenes and is equally good in the older version of the character. Shraddha Kapoor looks stunning and justifies her part. Varun Sharma has crackling one-liners and is hilarious. Naveen Polishetty in his debut is brilliant. Tushar Panday and his innocent act bring uproars of laughter. Saharsh Shukla, Tahir Bhasin, and Prateik Babbar are also good.
The movie seems to have some mixed concepts that generate a universal feeling of 'been there, done that, seen that, know that', and yet the presentation is so funny and refreshing that you end up connecting to the characters, relating to them and drenched in the mix of emotions. Despite wondering why all 3 am friends weirdly had to grow older in a similar semi-bald look and except for the indicative suit and formal looks, not much was shown about individual present-day lives; you are bound to have nostalgia and end up with feel-good effect. Right, when everything seems predictable yet packed with nervousness and thrill there is an anticlimactic moment. This for me holds the crux to the entire plot and its message.
Take a plunge into the carefree college days and travel through laughter, fun, tears, and learnings. Worth a watch!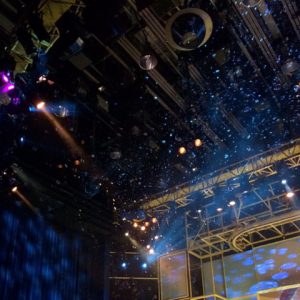 #Chhichhore #ChhichhoreMovieReview #MyViewsandReviews