There is no team without individuals; if there are no individual stories, there is no team narrative… That's Mission Mangal! "A real-life story of Indian Space Research Organization's Mars Orbiter Mission". A prodigious achievement for India, originating from the smaller concepts of everyday life combined with extraordinary scientific triumphs.
I had heard many negative reviews about the movie and was not enthused to watch it, when my son said, "Don't judge the movie by what everyone else is saying; go see it and form your own opinion"! And I am glad I heeded to his inspiring advice.
A failed attempt in a space project lands the Project Head Rakesh Dhawan (Akshay Kumar) into Mars Mission, accompanied by a handful of otherwise typecast scientists with a doubtful attitude towards the project. Every person has an individual storyline. How they rediscover their inner scientist and prioritize the National mission over individual life's struggles, and achieve the unachievable is momentous and beautifully presented.
Tara Shinde (Vidya Balan) is a self-driven, motivational leader who infuses Home science into Space science and eases the impossible goal into a possible objective. Right from tactfully breezing through her household responsibilities, inspiring a nagging husband to groove to a dance number, treading along a balanced equation with a son struggling with religious identity, friend-parenting her party-all-night daughter; and at the same time emerging a dream-oriented genius scientist and a persuasive team leader.
Sonakshi Sinha is fabulous in her character. Sharman Joshi with his 'mangal-bhaari' astrological situation and catastrophically becoming a part of the 'Mangalyaan project' brings lighter moments and lots of laughter. Nithya Menen, Taapsee Pannu, and Kirti Kulhari are well-fitted in their characters and storylines. HG Dattatreya is adorable as the South Indian aged scientist and brings innocence in his mild bickerings. Vikram Gokhale, Sanjay Kapoor, and Dalip Tahil are praiseworthy. Each person appears important to the main story and audience feel invested in their lives.
This film may not be revolving around Akshay Kumar, but he has a significant contribution to the story. He carries his character with tenacity and style, giving witty one-liners and perfectly balancing the women-centric team. As made clear through his conversation with his boss, his character is convincingly perfect without any background story.
The picture moves with simplicity and is comprehensible to a diversified audience, establishing a connection with the viewers right from beginning to the end. Dialogues like 'from mom to MOM mom' are emotional and contribute to the overall concept of provoking Indian sentiments through women-power and attributes.
There are some contrived bits in the story but the audience is so consumed with the characters, emotions and the flow that these can be easily brushed aside as ignorable pieces.
Some say there is much focus on the characters and their background stories, and less portrayal of scientific achievements. I would say it's a perfect balance. Why is it that we convincingly connect with the superhero characters, so much so that, we easily sideline the nuances of faulty concepts in the story; whereas we are so harshly judging the solidity of characters shown through the individual stories of our real people on a mission!
There are constant waves of laughter, intense moments, thought-provoking instances and feelings throughout the film. The last several moments in the movie are gripping, powerful and invoke proud patriotic sentiments among the viewers. Complimented with the footage of our honorable PM applauding the efforts and success of ISRO and the mission, there is a renewed dynamism.
For those who think the movie is more about individual stories and characters, and less about science; go watch a science documentary. A must watch for all!
Copy That!!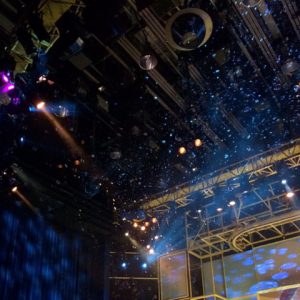 #MissionMangal #MissionMangalMovieReview #MyViewsandReviews