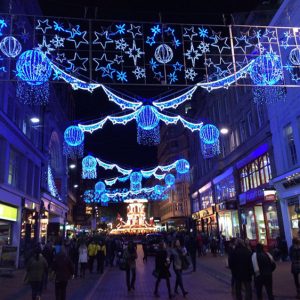 "No one is rich enough to buy his/her childhood and youth back. Only friends help in recreating those moments from time to time". One such trip down the memory lane is a college Alumni meet.
College is an indispensable part of the development of an individual where we achieve practical skills, professional qualification; instigate personal growth, economic potential; and foster independence and individuality. Along with this substantial progression, we also create remarkably retentive memories with friends and relive those remembrances forever.
It is rightly said that our Alma Mater is like a second home that enduringly shoulders all our disgruntlement and dignifies our accomplishments in front of the world. To go back to such a destination where recollections await, emotions overwhelm and ripples of mischievousness flow; is always a heart-warming experience. The stretch of the distances and the lapse of time seem to have least affected the implicit bond of a group of people who assemble to shake off the burden of almost decades from their shoulders and refresh the ebullient moments spent in those premises together.
Vanquishing the initial hesitations and treading through the formalities of re-introductions, welcome speeches by the authorities, suitable words by distinguished well-wishers; we gradually ease into the informal 'catching up with each other', 'indulge in reminiscences of the past' and 'delve into the atmosphere of pleasantry and goodwill'.
We are astounded to learn how our college dispositions have transformed to new personalities in all these years; the most outward student in the batch has become a quiet researcher, the one who was always in the limelight is now a gratified homemaker, the consistent back-bencher is now a successful entrepreneur, the steady rule-breaker is now a strict defense personnel, the average scorer has become the author of a best-seller, the quiet and shy one is a motivational speaker now, and so on.
We discover that time does not seem to have changed our personas alone, but the experience gained over the years has equipped us with the comfort and maturity of conversing with each other effortlessly. We are surprised to see that, whereas a tremendous struggle persisted in uttering a single sentence to someone in those days, we can now easily laugh it off together over a prolonged friendly discussion. Strangely though at times, there is a realization that the close ones then have now become strangers, and the often-ignored ones during those days, have been the well-wishers.
College reunions not only bring the past into the present but also help create continuity in the network of the 'learners of yesterday' while preserving the benevolence, advice, and support of the 'achievers of today'. They help develop a permanent interest and sense of belongingness among the alumni towards their college with an optimistic potential to go beyond the mere sentimental attachment.
A trip to such nostalgia now and then can be invigorating, revitalizing, inspirational and motivational for the essence of an individual. After all, college is a place that not only prepares us for life but is also a part of life where we build lifelong memories with friends.