Amidst the ongoing devastating repercussions of World War II, oscillating between the conflicting scenario of the British rule and the Japanese Army, and despite working together for a greater motive of Indian independence; a troop is fated to be declared traitors in their own country. What must have been the moral dilemma and traumatic experience of such freedom fighters whose sacrifices have been buried deep beneath the glorified chapters of our history!
Director Kabir Khan's Web Television Series, 'The Forgotten Army – Azaadi ke liye' aptly portrays the various stages and phases of the boundless bravery and unparalleled sacrifices of those Hindustani soldiers known as 'Azad Hind Sena' (Indian National Army) which comprised of war prisoners. The army was formed on foreign soil, and yet held the proud feeling of nationalism in their mind, heart, goals, and actions. Driven by the war-cry of 'Chalo Dilli', and led by the ideologies of Netaji Subhash Chandra Bose, the Indian soldiers marched from Singapore to Burma with a strong desire of 'raising the flag of free India' on Indian terrain.
The story is presented in parallel narratives of two tracks consisting, that of present-day in the year 1996, and the past events during the time of World War II in the 1940s. Both the timelines are centered around the character of Lieutenant Sodhi, who, in his youth (Sunny Kaushal), battles for freedom along with his team of INA, and in the current times, relive those moments of combats in his old age (M. K. Raina) when he tarries in Myanmar alongside his grandson.
The plot is presented from a soldier's viewpoint and it is a perfect blend of actions, sentiments, patriotism, intertwined romantic track, and sporadic humor. Sunny Kaushal carries his character with solidity and credibility. Sharvari Wagh, playing the character of Maya, is believable and enchanting in her mannerism. She stands strong for women's rights and defies the general belief that women cannot be part of a war. All other characters are perfectly fitted in their roles.
As said in the series – "The battle to uphold freedom is tougher than the battle to attain it"- It is very well depicted when the occurrences in the episodes accentuate the fact, that from the period of the World War till the modern times, such struggles have not ended. 
The battle scenes are heart-wrenching and leave us to contemplate the futility of war, although it doesn't diminish the paramount heroism of the soldiers who put their lives on the line.
Saluting the courage of such soldiers, reviving the tales of those forgotten heroes and, filling our hearts with nationalism and our eyes with tears, 'The Forgotten Army' is a must-watch.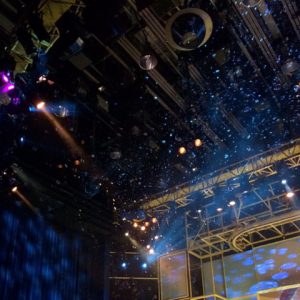 #TheForgottenArmy #Review #WebSeries #WebseriesReview #MyViewsandReviews