Much talk about the movie and a mixed review available everywhere, some word of mouth recommendations and houseful of shows! There would be hardly anyone unaware of this military attack conducted by Indian soldiers and there were speculations around the movie depicting this event. Building interest and high expectations intrigued us as an audience to watch the picture, Uri-The surgical strike, in cinema. We luckily got our tickets for the same day although the seating wasn't too appealing.
A late arrival into the darkened hall of the theatre, tiptoeing through a rather inconvenienced audience, we finally triumphed in finding our seats and were only adjusting to settle when we were entreated to stand up for our National Anthem. There was a momentary reluctance that was quickly devoured by the spirit of melody and pride of our anthem.
The movie started with a landscape and our third-row seats gave us an almost 3D experience. My urge to buy some snacks to get through the movie, quickly vanished when the engaging incidents of the story started to keep us on the edge of our seats.
The movie is based on the real incidents of the Indian Army's surgical strike against militant launch pads across Line Of Control in PoK as a retaliation to the Uri attack. The story is presented through the eyes of a central character, Major Vihaan Singh Shergill played by Vicky Kaushal. The chapter-wise presentation of the story is astounding and the movie is magnificently plotted. The star cast is excellent and all characters justify their roles. Vicky Kaushal proves yet again that he's a versatile actor, through his brilliant performance. The story moves perfectly and not to miss the small notes on-screen portraying the incidents, places, time and date, etc., that keep us updated with the flow. The action sequences are presented so naturally and seem so much believable. If at all there is any glitch in any department be it cinematography, background score, screenplay, direction or performances, it is easily overcome by the gripping moments and through jolting up patriotic feelings in the audience and maintaining the tears in their eyes consistently. A perfect balance of all characters' screen presence, action sequences and emotional moments. One particular emotional scene where Vicky Kaushal's niece gives out a war cry tribute to her father is sure to be imprinted in our memories for a very long time.
This movie is a fitting tribute to the heroism of our Armed forces, their tactical capacity, planning and execution, personal sacrifices for our country and, invokes in us, an absolute sense of pride and honour for our men & women in uniform who put their lives on the line every single day to make sure people like us wake up every morning to see and be with our loved ones. Leaving the theatre, I realized how rising to our National anthem is the least we are doing and my momentary reluctance in doing so, sometime back, felt so much of an odious crime now.
The movie gives an enthralling experience and leaves us with 'High Josh'! Salute to our valiant soldiers and their brave families!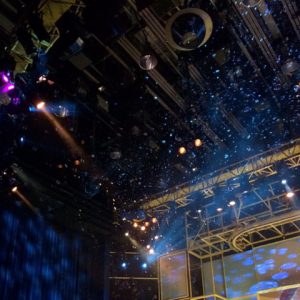 #UriMovieReview #MovieReview #MyViewsandReviews