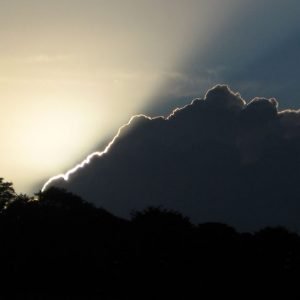 A recent achievement in the successful completion of my first Blog Hop challenge 'The Woman That I Am', hosted by Rashi Roy and Manas Mukul, I was brimming with confidence and felt equipped to dive into the world of #BlogchatterA2Z challenge. I couldn't thank BlogchatterA2Z enough to have given the rollercoaster of fun-ride through April that kept my mind constructively occupied, filling me with motivation each day. The online virtual world seemed so pleasantly welcoming and embracing at the times when the outside world was distancing.
My Theme of Travel Diaries couldn't have brought more irresoluteness in my attempt with the onset of Corona scare worldwide. I am so grateful to my fellow bloggers who showered their constant encouragement, support, and enthusiasm throughout the series.
For my posts in the series visit here.
Where every new place that I introduced from my travel diaries, made me wonder if the world would remain the same and whether these remarkable places will be soon accessible, a part of me remained optimistic and inspired that beyond the darkness there will be rainbows and the lights to vanquish it.
The blogging challenge also allowed me to test my skills and enhance my competence with fast-pacing my writing abilities through deadlines and commitments, all the while networking with some amazing fellow-bloggers and their brilliant work:
Sundeep (RightPurchasing)
I ride-along the exhilarating transition from 'Blogger to Author' as I look forward to publishing my eBook through #BlogchatterEBook Carnival soon.
Thank you, team #BlogchatterA2Z
#BlogchatterA2Z2020 #A2ZChallenge #AtoZChallenge #Blogchatter #Reflections