When the lesser-known pages from history are revisited, recreated and represented as larger than life and in a way where we feel we are reliving it whilst being a part of it; the impact is multifold in terms of establishing a connection with the audience, brilliance of the film and its powerful effect. Tanhaji is one such classic tale of fearlessness, and a story of emotions, passion, dedication, and patriotism. A film where the prominence of the actors is taken over by the story and its characters.
Tanhaji Malusare, an unsung warrior from the 17th century whose acts of bravery inspired his soldiers, was the empowerment of dauntless gallantry and agile mind. He was one of Chhatrapati Shivaji Maharaj`s closest aides and trusted military leader who was ready to sacrifice his life for his King and the noble cause of Swaraj. His tactical and courageous plan of a surgical strike to win back the Kondana Fort from the Mughal army headed by Udaybhan forms the plot in this movie.
The story depicts the glimpses of historical events that have been known already, hence it cannot be stated, it can only be felt and reflected upon. It has been presented in an uncomplicated and yet gripping manner that seizes our attention right from scene one and creates a paramount of sentiments till the conclusion where we simply sit through the end credits, emotionally charged and speechless with admiration.
Ajay Devgan's century is a landmark. He delivers a stellar performance through the character of Tanhaji and while his gaze does most of the talking, his commanding voice is most impactful in a ringing tone, powerful dialogues, and motivational speeches. He is phenomenal and has lived the persona of Tanhaji.
Kajol is brilliant in her scenes and looks stunningly beautiful. She is one of the finest actresses in the industry and has gracefully presented the disposition of Savitribai Malusare.
With enjoyable evilness in his character, Saif Ali Khan is at his terrifying best as Udaybhan.
Sharad Kelkar is splendid as Chhatrapati Shivaji Maharaj and completely justifies the role.
The action in the film is fantabulous and the entire plot which progressively builds up to the final combat scene of Tanhaji Malusare and Udaybhan Singh Rathore is a visual delight of action sequences packed with intensity, techniques, and twists in the tale.
Pulsating background music and situational songs in the picture only add up to the whole effect and journey.
The movie transports us through those times in history by bringing alive the unrecognized heroes and leaves us to ponder over the greatness of their valor which has been reduced to mere marginal annotations in our history chapters.
A compelling watch, not once but many times over, for an immersive experience of patriotism, impactful characterization, fluid narrative, and visual extravaganza!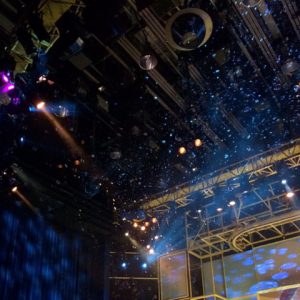 #Tanhaji #TanhajiMovieReview #MyViewsandReviews