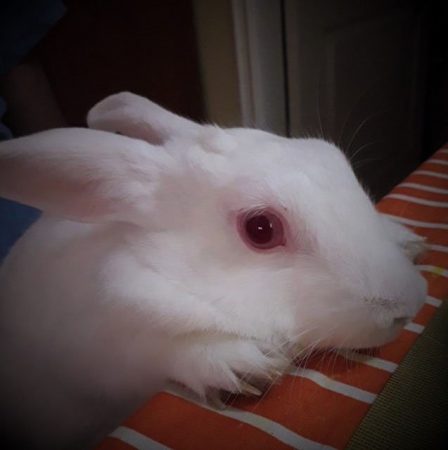 Our two adorable fluffy furballs had made their way into our homes and our hearts. We couldn't wait for them to hop over to our beds every night to cuddle beside us, with the warm and secured feeling of 'We are a herd'. We often wondered about their activities during the wee-hours when we deeply slumbered. Rabbits don't sleep all night long like dogs or cats.
We were so used to waking up to find their food and water bowls emptied, litter-box full, and our house intact! Our day would begin with the energy packets nibbling at us with their good mornings, and pleading for their food pellets. How they loved to follow us around as we fed them their favorite food!
And then there was that dreadful morning when our alarm bells didn't find their way to waking us up. We wondered what could have gone different, and found them hunched up in a corner, hiding away and refusing to eat or drink. We were immediately alarmed.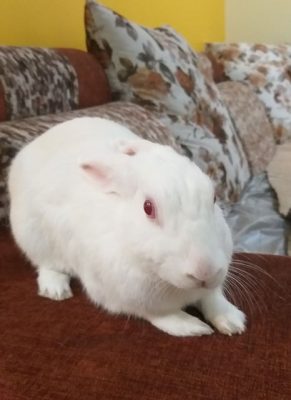 Gastrointestinal (GI) Stasis in Rabbits
Rabbits have a complex Gastrointestinal (GI) Tract that digests and processes food with the help of a huge population of bacteria. Normal functioning and continuous gut motility are vital for a rabbit to remain healthy. As such, they keep eating throughout the day at intervals to keep the gut movement going and extracting the energy from it.
Any disturbance in this gut movement puts the rabbit at 'knife's edge' and it can quickly become life-threatening for them.
GI Stasis is a potentially lethal condition in rabbits where their gut motility is slowed. It is caused by various factors like- stress, dehydration, gas, infections, dental problems, underlying health problem, intestinal blockage due to hairball, improper diet, etc. If left untreated, it can lead to a painful death of the rabbit.
GI stasis can be detected in rabbits by observing their fecal pellets, loud gurgling noises in their tummies instead of the regular gentle tummy burbles, refusal of food, hunched position, and loud grinding of teeth.
GI stasis can be treated in rabbits if detected early and with proper medication and care.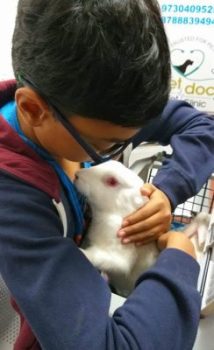 We were extremely lucky to have found a vet who was knowledgeable and experienced with exotic pets. He was a godsend for us and with his spot-on diagnosis, warm friendly advice, appropriate treatment, and care instructions our bunnies became hale and hearty in no time.
We realized with experience that unlike dogs or cats, rabbits are best at concealing their illness. Considering their small size, if they are unwell, they become dehydrated very quickly and it can be fatal. Hence, we need to be extra careful and alert with rabbits and keep observing their food, daily routine, postures, and poop.
Rabbits don't only eat carrots!
In fact, carrots are high in sugar and should be fed only in small quantities and occasionally to the rabbits. So much about rabbits and carrots!
Rabbit diet should mainly consist of an unlimited supply of grass and good quality hay, small portions of leafy green vegetables, and smaller servings of rabbit food pellets. Occasional treats in the form of fruits or carrots should be given.
What to feed
Unlimited hay (Good quality, fresh and dry)
Coriander leaves, Dill leaves, Mint leaves, Lettuce Romaine, Celery, Bell peppers (all colors), Basil, Tulsi, Parsley, etc. These should be fresh and washed properly.
Occasionally, cabbage, cauliflower leaves, spinach, fruits like apple, banana, peach (finger-size), carrot top, etc can be given. Since our bunnies have a sensitive stomach, we avoid gas-causing vegetables.
They should not be fed human food, biscuits, crackers, etc.
"Rabbits have more personalities than many people we know"
I am taking my blog to the next level with Blogchatter's #MyFriendAlexa.
For more posts in the series, visit here!
#MyViewsandReviewsWrites
#Blogchatter #MyFriendAlexa2020