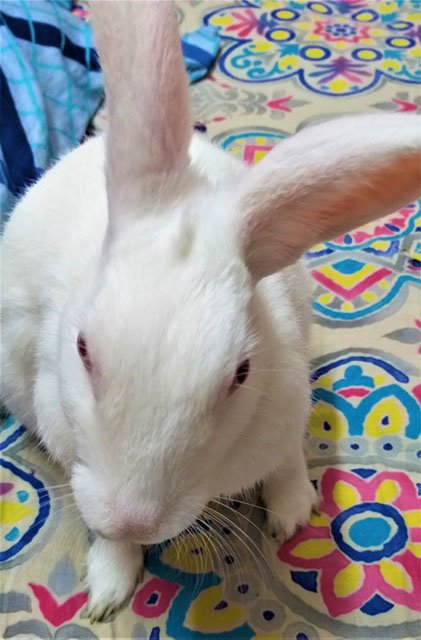 Rabbits need regular vet-care and proper attention. They need a vet who specializes in exotic and small animals, and one who is well-versed with the herbivores and their digestive system.
So, our venture to look out for one such special vet began in full swing. Bengaluru is blessed with many vets and hospitals for small animals, and we were lucky to find one of our likings. While we were still researching, we hired the services of home pet care service for a regular checkup and basic grooming of our bunnies. It was a great experience and the Doctor was kind enough to point out the basic care techniques for our little friends.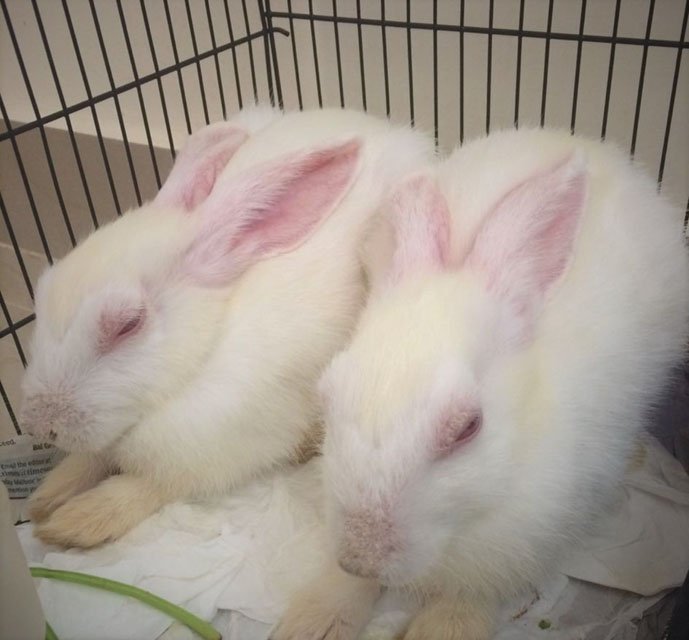 Young rabbits bond well, not only with their owners but also among themselves! Our bunnies were twin duo, 3-4 months old, and males. They were bound to get territorial and aggressive as they grew, so we were warned.
Our hearts wrenched when the tiny ones underwent the neutering procedure. The doctor was friendly, gentle, and quite experienced. As we brought home our still unconscious darlings, the feeling of being responsible 'Pet Parents' dawned upon us. We were well-equipped with the after-care kit and instructions, and luckily our dearies recovered very quickly, hale and hearty and more lovable now.
Spaying/Neutering of Rabbits
It is always preferable to spay or neuter a rabbit. Male rabbits are neutered, usually when they are 3-5 months old, and female rabbits are spayed around 4-6 months of age. The procedure is safe when performed by an expert.
Benefits of spaying/neutering your bunny
Longer life-span
Health benefits and reduced cancer and urinary tract infections risk
Calmer and loving bunnies, easier to bond and litter-train
Less prone to aggressive and territorial behavior
Vaccinations for Rabbits
Some dreadful viruses are out there threatening our furry friends, and to safeguard our bunnies from those, we need to vaccinate our rabbits.
Rabbits need to be vaccinated when they are 7 to 10 weeks-old and annually thereafter.
The vaccination is quick, simple, and easy. The vet also provides a certificate for the vaccination administered.
When do Rabbits need Vet Attention?
Although routine vet visits (once or twice a year) are important for the overall good health of rabbits, one should always be watchful of those warning signs that need immediate attention.
Rush to your reliable vet care if your rabbit-
Stops eating.
Stops pooping.
Is having breathing difficulties.
Is drooling.
Is sneezing or there is discharge from the nose or eyes.
Is limping.
Becomes very lethargic.
Develops diarrhea.
Tilts the head to its side or upside down.
The Routine Care of our Buddies
| | |
| --- | --- |
| Task | Frequency |
| Provide fresh water, food, and lots of hay | Daily |
| Exercise and playtime | Daily |
| Hairbrush and removing excess fur | Twice a week |
| Cleaning the litter box | Daily |
| Clean and disinfect the cage | Once a week |
| Nail trimming | Every 1-2 months |
| Bathing | Preferably Never |
| Spot Cleaning | As and when required |
The routine grows on you as do the cuties who depend on you to take care of them. In return, they shower you with their abundant unconditional love.
"Sometimes the best friends are the ones who don't speak your language"
I am taking my blog to the next level with Blogchatter's #MyFriendAlexa.
For more posts in the series, visit here!
#MyViewsandReviewsWrites
#Blogchatter #MyFriendAlexa2020