Two adorable furballs slipped their way into our lives and home and warmed our hearts to accept them as new members of our family. Oh boy! little did we imagine then that two tiny beings were going to occupy all the space around us. Small packages come in large surprises!
We had with us two identical Florida White Rabbits. This species of bunnies is very friendly, delicate, and happy in general. After a brief tussle over the naming ceremony, the cuddly creatures were named 'Golu' and 'Molu'. Do they recognize their names as other species of pets do? Well, we were yet to find out.
However undistinguishable the bunnies might seem on the outward; each rabbit has a distinct personality! That was some food for thought and quite interesting to find out.
Some online research, inquiries with rabbit owners and pet shops, and a few brainstorming later, we were left with a considerably lengthy list of requirements for the two new house occupants.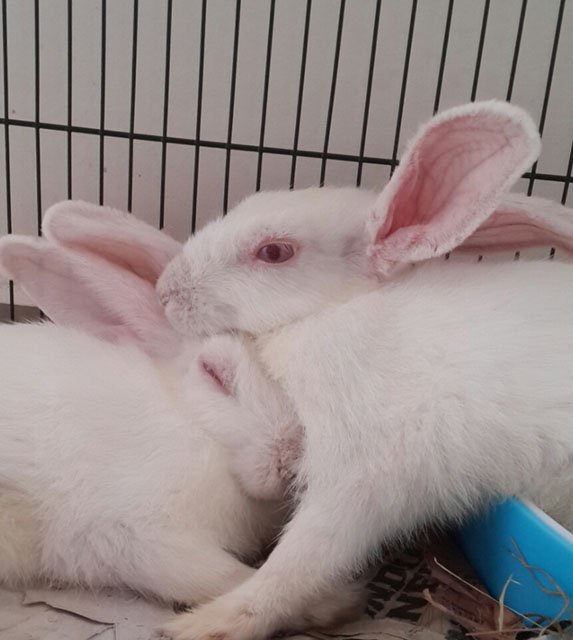 Essentials for Pet Rabbits-
Habitat 
Cage (Ideal size) for indoor rabbits- Even if you plan to keep your bunnies free-roam, they need a dedicated space to call their own, where they like to feed, rest and litter.
Hutch (Spacious) for outdoor rabbits. Rabbits don't like isolation. If you choose to keep them outside, make sure you spend enough time with them.
Playpen/Puppypen– Rabbits need their daily dose of fitness, and hence an exercise area is always good if you don't want them running around the house. These playpens also come handy if you plan to take them to the park.
Tips for buying Rabbit cage
Even if the rabbit would be outside of its cage most of the time, the cage should be spacious for the rabbits to move around.
It should be large enough so that when the rabbits stand on their hind legs, they should not hit their heads on the top of the cage.
The cage should have space for a litter box and a resting area.
It should be easy to clean.
It should be made of metal or any other indestructible material.
Cages must be placed in a cool and well-ventilated area.
Cage Supplies 
Bedding– Rabbits love to stay clean and proper bedding would help them keep dry and comfortable. A paper bedding, straw or Hay bedding, cloth mat, etc work fine. Avoid the wood shavings as they cause chronic health problems in rabbits.
Litter Box– Rabbits can be litter-trained and a litter-box goes a long way in doing so. A corner litter pan usually works fine. The size should be ideal keeping in mind your bunny is going to grow in size.
Feeding Bowls– Food bowls also help keep the food clean, safe, and contamination-free. Heavy ceramic bowls for food and water are fine as rabbits love to turn the objects upside down. Bowls attachable to the cage are perfect.
Keep a separate water-bowl or water-bottle as bunnies need a continuous supply of fresh and clean drinkable water.
Hay Feeder– Rabbits need an endless supply of hay as their primary food. A Hay-feeder helps keep the cage clean, and rabbits enjoy pulling hay out of the feeder and munching on them.
Chew Toys– Toys and other enrichment items keep the rabbits occupied and entertained. Chew toys help in keeping them off your furniture and door edges from their attack. (Interesting fact- Rabbits have their teeth and nails grow throughout life)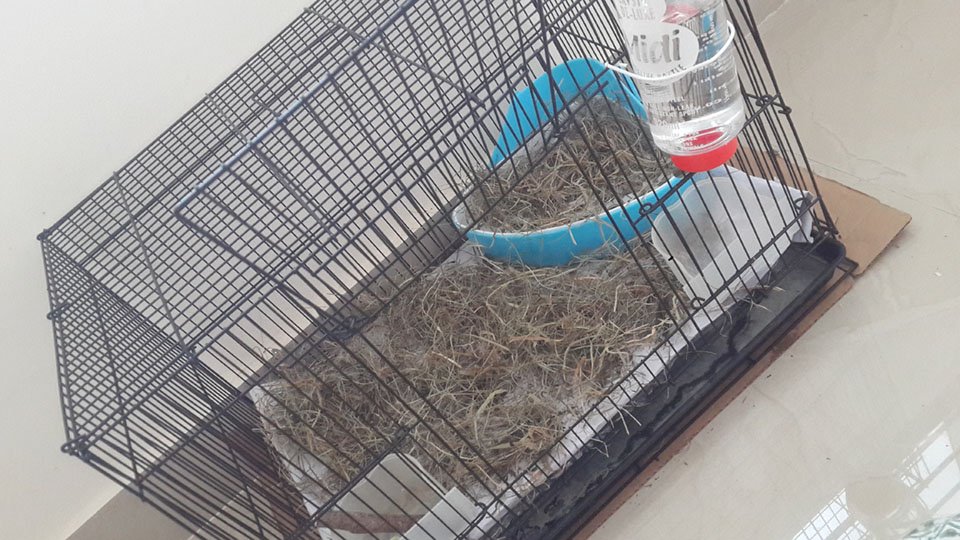 Food and Diet
We will discuss in detail what food is safe for bunnies and the ones to avoid, in another article in this series.
Grooming and Cleaning Supplies
Hairbrush– To remove that excess fur as rabbits have shedding cycles a few times throughout the year. Rabbits are self-cleaning and they keep grooming themselves, hence it is also not good for them to ingest the extra fur which could give them serious digestive problems.
Nail clippers– Rabbits need regular nail clipping as long nails could either snag or curl into their paw causing a problem.
Bunny-Proofing the House
Get those wire protectors and furniture baseboard coverings to shield them from being chewed off by your lovely friends.
Finding a Rabbit-Savvy Vet
Rabbits are prey animals and they like to hide any signs of illness. Hence it is necessary to find a good vet who is well-versed with checking and treating rabbits. Ears, Eyes, Teeth, and Gut, basically give away the health status of a rabbit.
Rabbits have a unique language and it is important to understand their behavior. Demystify those Binkies, Nose Bonks, Plops, and Nudges, bond with your buddies, and have an abundance of fun with your furry friends.
"Every Bunny Needs SomeBunny Sometimes"
I am taking my blog to the next level with Blogchatter's #MyFriendAlexa.
For more posts in the series, visit here!
#MyViewsandReviewsWrites
#Blogchatter #MyFriendAlexa2020