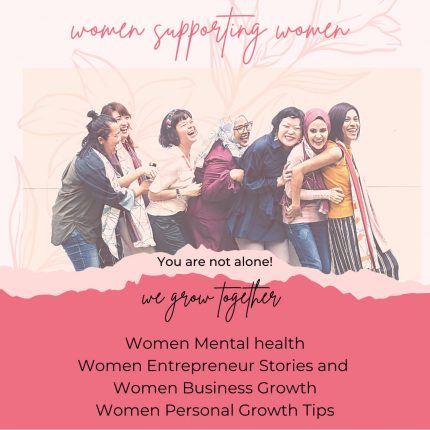 "Celebrating another woman's triumphs or success will never take away from your shine or glory. If anything, it'll add to it and create more light."
An individual woman can become powerful, but when women stand together, they are impactful. It is only natural to feel competitive and jealous, but we need to reel in those negative forces to channelize them into building each other up, and not tearing one another down.
In a world where women have enough ordeals to cope with, there couldn't be anything more dynamic than the influence of sisterhood that extends support to another woman. Research proves that women who support women are more successful, and that collaboration is more beneficial than the competition in all spheres of life.
Here are some golden rules to not only support each other but also to act as connectors to people and opportunities where we thrive to be our best and actively augment strong women all around us.
Trash those outdated perceptions
Society has since long played a strong role in teaching us to compete with each other, and has led us to believe that 'women want to cut women down'. However, that old perception is changing now and women love to step forward in helping each other and uplifting one another.
Women are joining hands and celebrating both similarities and differences with one another. Recently there was a huge social media drive where women posted their pictures in black & white. In Turkey, this drive was initiated in support of women and a voice against femicide.
In India, the drive was meant to support and celebrate womanhood where women honored the grace and strength of women who inspired them.  
Draw power from the pack 
The fuel of gender equality has propelled us into rejoicing sisterhood, so, let's join hands, work together, and get along. Banding together can enforce colossal changes and societal shifts towards ensuring an inclusive future for women.
Tapping into the tribal mentality and drawing power from the pack can help us thrive better and mightier.
Amplify other women 
"Her light makes you shine bright too", so let's evolve ourselves into reveling in another woman's success. Let us learn to glow in the light of someone else's achievements and bask in 'her' glory for once. This can only be achieved when we discover our own faith and purpose, realize our strengths, and confidently celebrate our light along the process.
Cultivate a close network of female professionals at the workplace 
Women trying to rise on the career ladder face hurdles due to many inherent biases in the workplace. These can be overcome by collaboration where women share their experiences and advise other women professionals. There is power in connections drawn from shared interests and goals, and that extends beyond generic outlines.
Women professionals should reframe networking and create meaningful connections with one another.
It is time to defy the traditional conception that women are meant to compete with each other. The truth is that building each other up, raising one another, and channeling the power of collaboration is the new pathway to success.
So, ladies, stop envying the Boy's club, and let's rejoice the Girls Lounge…let's celebrate womanhood…let's celebrate each other!
I take this moment to celebrate my journey of writing which was inspired by a revolutionary campaign in the literary world by Vinita Dawra Nangia, Executive Editor, Times of India, Columnist, and Director- Times Literature Festivals.
I am part of the Women Supporting Women community #WSWBlogHop and I truly believe that we should empower each other and grow together!
#WSWBlogHop #WomenSupportingWomen #WomenPower #WomenEmpoweringWomen #WomenEmpowerment