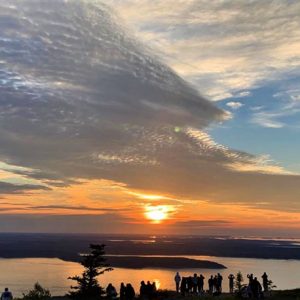 Whereas the year 2020 began like any other year in the calendar of civilization, it spiraled into becoming the worst in human history.
The Covid-19 pandemic created havoc right from the everyday living of people to killing lakhs of people worldwide, collapsing the world economy, resulting in job losses, and hampering several sectors across globe. Besides, this devastation, there were added disasters to intensify the mayhem- floods, cyclones, earthquakes, forest fire, border confrontations, and so much more.
Is 2020 a cursed year? Is it the monochromatic canvas of a doomed era?
Not quite so! The humanity has lived and survived through many such catastrophes in past, and with the intrinsic adaptive and innovative nature, we will surely continue to exist, emerge from this current situation, survive and succeed.
Amidst this wave of negative effects and terrible implications, we have learned certain life-lessons that are significant, and while the year 2020 has been particularly difficult, there have been occasional happy moments that made the year worthwhile.
For me, the year began with the music of a new beginning to my life when that phone call and twitter announcement marked my journey into the world of literature- My selection as a winner in the TOI Write India Season 3 for the author Upamanyu Chatterjee. There hasn't been any looking back since then.
It is the quiet confined corners that mostly inspire the writers to traverse through the expanse of thoughts, creative ideas, stories, and an entire world of imagination. While the pandemic had its challenges, it did provide plentiful of such opportunities to creative minds.
And, an online virtual world of internet, blogosphere, writers' forums, authors' hub, audience reach, and a wholehearted support of new friends encouraged me to fulfil that deep longing of becoming a published author. I took the plunge and published my book Around The World Through My Lens!
The doorway to a whole new world has opened since, and as I tread through this  immensely exhilarating, continuous learning, and considerably gratifying experience, "I am filled with optimism and anticipation of a continued expedition in the literary world".
In my journey of becoming a Writer, Blogger, and an Author, I have a long list of people to be thankful to-
The stellar moment that made me a Writer… I extend my gratitude to Vinita Dawra Nangia, TOI Write India, Author Upamanyu Chatterjee, and the Write India Group.
The thrilling journey of Blogosphere that made me a Blogger… I thank RRXMM, The Woman That I Am, BlogchatterAtoZ, Blogchatter's My Friend Alexa, Bloggers Learn and Share blog activities.
The amazing network of authors, bloggers, and writers who helped fulfil my dream of becoming an Author…I am immensely grateful to Blogchatter, BooksAsISee team, fellow-writers, New Indian Authors Club.
My publisher Notion Press who carved my dream and presented it beautifully to the world.
IIMSkills helped me understand the importance of content writing and brand building and guided me to achieve that through my website.
The recognition and accreditation of my endeavours by the Literary experts gave that booster dose of confidence that inspires me to continue my quest in the world of literature.
As I continue my mission of exploring avenues in writing and striving each day to deliver my best, I do not forget to thank my family, and friends who have been kind with their constant help and guidance.
And I most certainly do not forget to thank the almighty and the supreme power that bestowed some wonderful moments to benchmark my second inning, and continues to guide us all through every phase of life.
As the world continues to survive, thrive, and live again through the blur of this lost year 2020, we bid adieu to the bygone year and keep the spirits high to welcome a brand-new year with new promises, hopes, and anticipations! It is time for us to learn to dream again…to live again…
This blog post is a part of the Welcome 2021 Blog Hop hosted by Swarnali Nath.
#Welcome2021BlogHop #Year2020 #Welcoming2021 #Goodbye2020 #WritersCommunity #TOIWriteIndia #Blogchatter #BlogchatterAtoZ #TheWomanThatIAm #RRXMM #IIMSkills #LitFest #LitFest2020 #TheLiteraryMirror #NIACLUB #WSWBlogHop #AroundTheWorldThroughMyLens #NotionPress #MyFriendAlexa #MyFriendAlexa2020 #BloggersLearnandShare #AuthorsCommunity