"घर बैठे संसार देखो", the person roaming down the streets with a small box hanging over his shoulders, used to announce!
I had a small-town upbringing in the generation of millennials, and one of the cherished memories of that experience was the eagerness with which we would look forward to those silent afternoons, waiting for the loudspeaker announcement of the 'Bioscope' that claimed to let us experience a delightful tour around the whole world through the confines of a small box and its lens. The famous caption that was announced with the box, "घर बैठे संसार देखो", used to bring an instant thrill to our imagination.
As we grew up, the wider world became more accessible and explorable. Gradually the memories of that childhood amusement faded, as the actual adventure around the globe replaced that innocent juvenile tingle.
It was an unimaginable thought that the world would once again shut down and we were to remain confined to our homes, filled with fear, anticipation, and a craving to tread around the places yet again. But the unfortunate Corona-period dawned upon us, bringing alive that nightmare.
I felt nostalgic with my memories of having lived and seen so many places across continents, and the list still waiting to go on; I decided to reminisce those prized remembrances and compiled them to form a source of the visual tour for readers to keep them motivated, and plan their holidays once the world is better again.
I cherish this proud moment today, with a warm feeling somewhere deep-seated in my heart, and a trivial hope of letting readers experience that similar thrill of looking through the small box of that Bioscope, as they take a delightful tour around the whole world through the confines of a book, and through my lens…
I introduce a brand-new edition of my book 'Around The World Through My Lens', now in Paperback.
That warm feeling of holding a book in hand, and turning those pages is non-comparable! A heartfelt thanks to NotionPress, for making my dream come alive so effortlessly and beautifully!
eBook available on #AmazonKindle #GooglePlay #Kobo #iBooks . 
Featured in The Statesman as one of the masterpieces not to miss this season!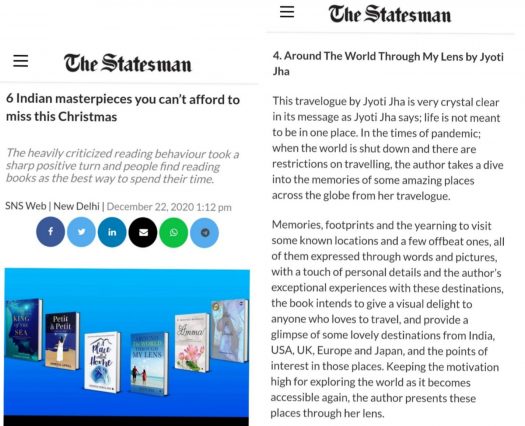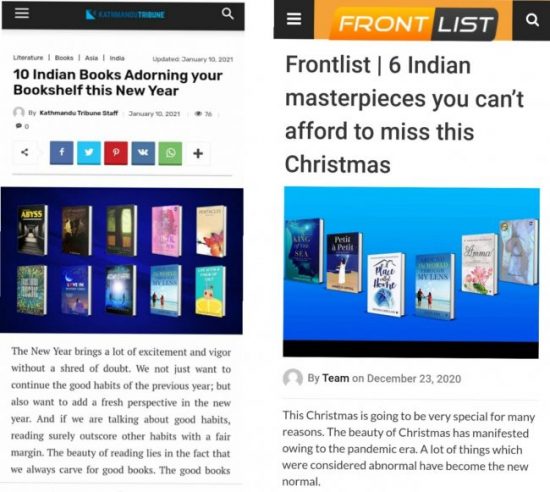 Here's some fantastic feedback and love pouring in for the paperback-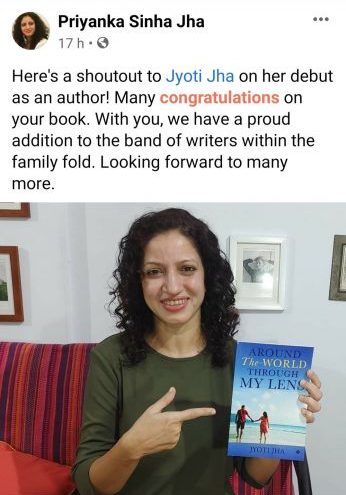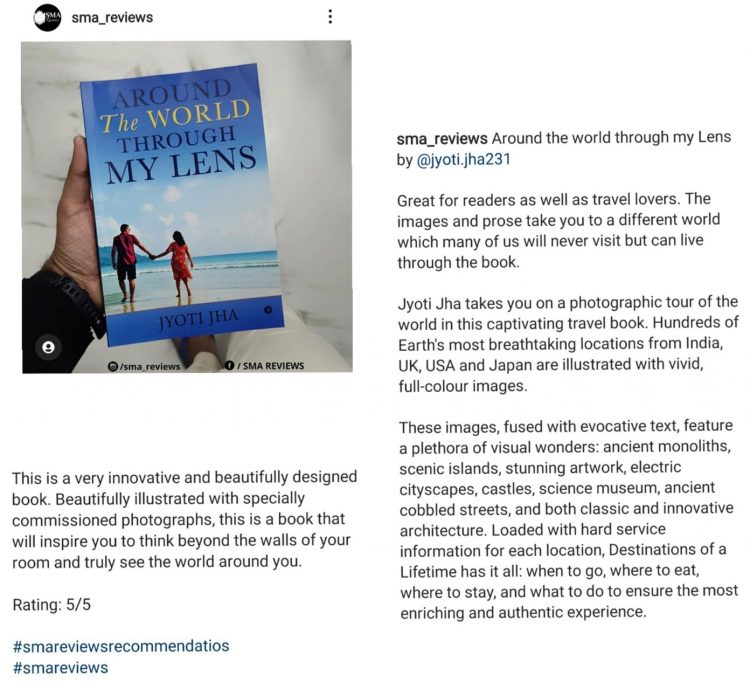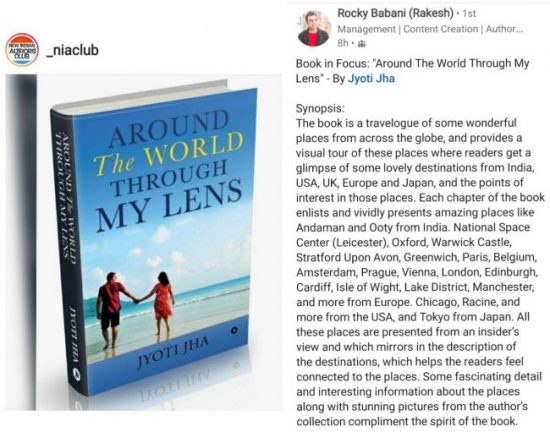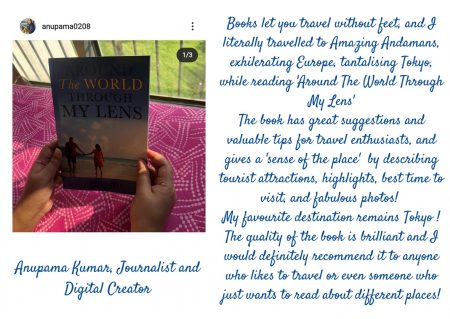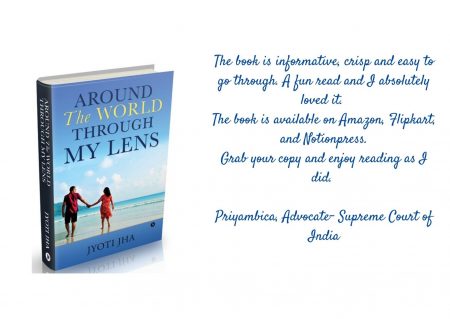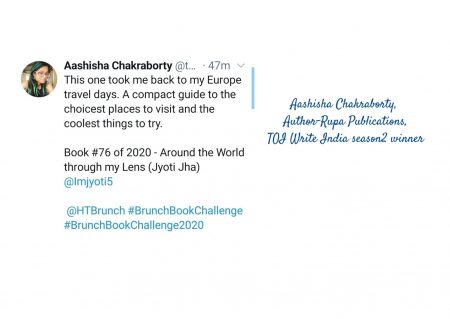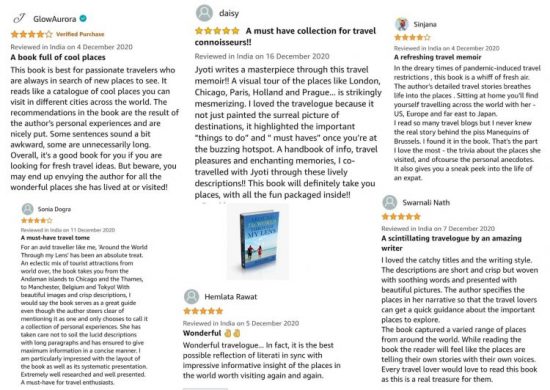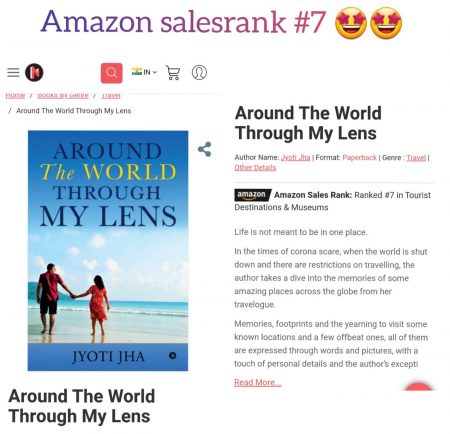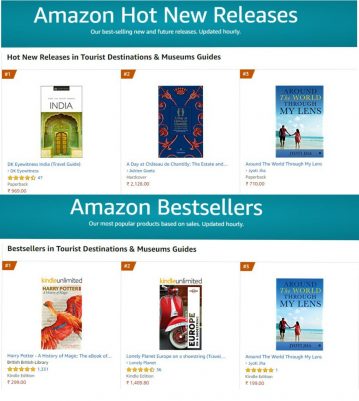 Some kind reviews for the Kindle edition of the book!
#AroundTheWorldThroughMyLens #BookAnnouncement #Paperback #Notionpress #Amazon #TravelBooks #Travelogue #TravelDiaries #AmazonBestseller #TouristDestinations&Museums