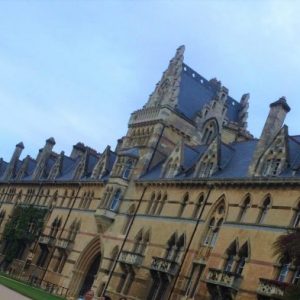 The University of Oxford is an ancient and the oldest university in England. It has teaching evidence dating back to the 11th century. The University is located around the city center of Oxford, England.
We visited the place to celebrate a proud moment for our family as my sister's daughter had been selected for the course of PPE (Philosophy, Politics, and Economy), a degree that runs the country and makes up an astonishing proportion of the leaders-in-making, and it is a symbol of academic achievement.
The Campus: The University campus has various societies and clubs spanning over different genres like music, sports, drama, etc.
Alumni: The University has an alumni network of more than two-lakhs individuals. Many of the alumni are Olympic medalists, Nobel Prize winners, Laureates, and world-leaders. Stephen Hawking, Bill Clinton, Indira Gandhi, and more than 20 UK Prime Ministers are some of the notable alumni of this University.
Oxford City!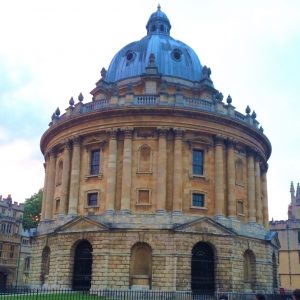 Bridge of Sighs is the Hertford Bridge which is the skyway that joins the two parts of Hertford college in the university. It has a distinctive design which makes it a landmark in the city.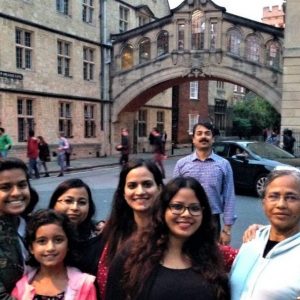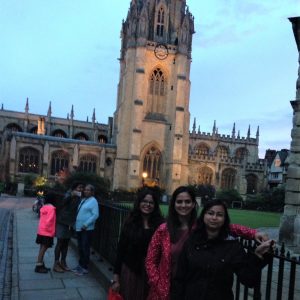 This post is part of the Blogchatter A2Z Challenge. Visit Theme Reveal to get insight into my posts in this series.
Visit here for my other posts in the series.
#BlogchatterA2Z
#Jyoti'sTravelDiaries
#Day21BlogchatterA2Z
For detailed information on the landmark attractions here and for an immersive experience of the place, grab a copy of my Book here-  Notionpress  Amazon

Some kind reviews for the Kindle edition of the book!